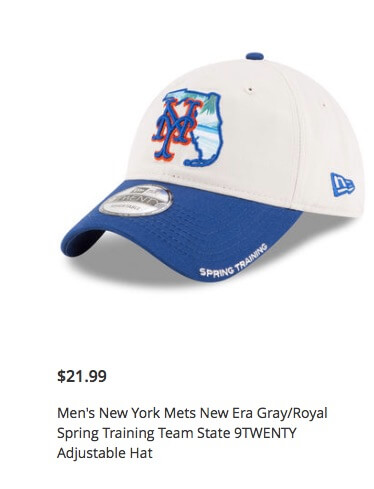 SLACKISH REACTION:  Oh goodie, Pitchers and Catchers arrive so bloggers will have all sorts of things to post!  I am way more excited about pitchers arriving wherever the Mighty Angels of Los Angeles of Anaheim train.  There's a pitcher on the MALA that I love.
Zach Duke will wear #32 for the Reds.  How soon they forget.
Busy day (and week) on the blog.  I actually bumped one of the Big Things I wrote on Sunday…always good to have Too Much Content!
Lots of discussion around Mobile Tickets
I think John Franco wore the 2nd most different Mets jersey designs.
Holy cow look at this agent accusing the owners of collusion!  Threatening a boycott!  His first name is Brodie and he said this a year ago!
Pitchers and catchers officially report tomorrow! Our coaching and player development staff are conducting in-depth reviews of each player invited to camp. We are ready to go! pic.twitter.com/BFdLARHikX
— Brodie Van Wagenen (@GMBVW) February 11, 2019
The Mets are considering playing an exhibition game in Syracuse. Insert T-Shirt joke here.
NOT LINKING:  Wags went on Mike's show and said he thinks the Mets will win.     Lagares is excited for Spring Training.   JD Davis fighting for a spot!  Alonso wants to win the 1B job!  Oh I smell some Generic Spring Training Articles, don't you?   Meanwhile, The Newspaper got around to asking all the roster questions I have been asking for months.  My favorite for Not Linking is "the Mets pitching could take them far!"   Thanks Magazine!